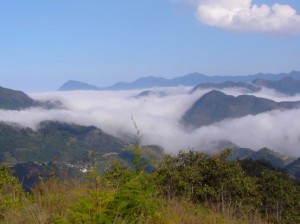 Salvia is an herb that is growing in the Sierra Mazateca Mountains of Oaxaca, Mexico. It was used by the natives for hundreds of years already. Most of the events where they use include religious ceremonies like divination. They also used it as an herbal medicine to treat headache, diarrhea and others. It was regarded more as a sacred herb than a medicinal plant on its early days.
Today, salvia is used in a variety of ways. The most significant of them is by treating mentally related discomforts like drug addiction, migraine, depression and others. It was also thought to cure cancer and AIDS.
Salvia divinorum effects can be too intense for someone. There are many reports stating that the effects can be mind-blowing and severely intense. If you are a first time salvia user, you might have heard a couple of reports about bad trips already. But don't worry. You will have a basic understanding about the effects of the plant here.
The effects of salvia divinorum can be explained as similar to ripping yourself off of reality and getting into another remote, unfamiliar scene/dimension. You may start to feel being light, slowly drawing another picture of a world or entity at your sight. After a few seconds, you will feel extremely different. This can be a feeling of excruciating pain and agony of the soul or an everlasting happiness. Up to now, there are no valid research results that will explain why certain people experience great trips and others horrible ones. But there is one thing that's common to people experiencing either good or bad trip: it has something to do with their emotional state and past experiences. That is why most salvia counselor advices you to have positive thought before attempting to dive in and they always remind us that it is NOT a party drug.
As a first time salvia user, you might have many questions in mind such as what do I expect? Is it dangerous? Will I get good or bad trip? Just a generalization of what we have talked in this article:
Salvia divinorum effects seem to be affected by the previous events that occurred earlier in our life. So use salvia divinorum in the right way and you are on your way to enlightenment.